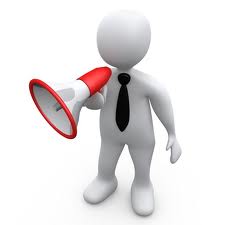 True Stories
"Outstanding customer service. From first hand experience, Dan is prompt, well mannered and extremely organized. Love his positive energy and fine tuned partnering approach. It is evident that he is champ in all phases of life." Dennis and Michelle

"Integrity, Professionalism + Honesty, if you are looking for those traits in someone to help you sell or buy a home then Dan is your man! He assisted me in two sales + a purchase over the years + worked hard to make the process seamless...guiding me every step of the way. You already had my respect, but you earned my admiration. Thanks Dan!"
Roseann

"Being of the 'old school' I generally expect to give and receive excellent service, but your handling of the selling and buying of my homes surpassed all expectations.You were on top of everything from start to finish. Having you as my agent was like having a knowledgeable and caring son on the assignment!!"

Charlotte


"I highly recommend Dan. I have known him and his wonderful family for many many years! If you want honesty....go see Dan!"
Wendy
"Dan has assisted my wife and I in selling three homes and buying two over the past 15 years. We are particular buyers looking for the right home each time. Dan was patient and helped us see the positive and (if) some possible negatives in a particular home. He brought us all the information we needed to make good decisions and advise. Dan is easy going and didn't press us for quick decisions (but advised us if we needed to move quickly)."

Jonathan and Karen

"Communication is so important, but more important than communication is listening. We communicated and Dan listened. Dan was the best real estate agent we've ever had. He is a genuinely good person filled with integrity. We will recommend him to everyone we know."
Mark and Shawn



"I would like to commend Dan for his energy, drive, courtesy, and knowledge about the real estate market in the East Valley. Over the years we have worked with a variety of real estate agents. I would rate Dan as the most competent, as well as the most thorough consultant in following through on details."
Robert and Ann

"In the complex and stressful world of real estate, Dan is the consummate professional. As we worked our way through the recent preparation and sale of our Tempe house, Dan's knowledge, skills, temperament, integrity and patience were always evident and in stunning harmony. He enjoys his work, perseveres with optimism and confidence, and anchors the process from start to finish. His general planning and advice are splendid while no detail is unattended. Give yourself a treat: work with Dan Kilde, learn a little about real estate, and a lot about how positive collaboration combined with gold standard professionalism can lead to a great experience and a splendid bottom line!"
John and Connie

"It was critical for us to be able to work with someone who is organized, responsive, knowledgeable, professional, anticipates issues and deals with them before they become a problem, resourceful and efficient. Based on our experience, we felt that you were all of the above and more! We think the service you provided was phenomenal and that you are extremely service oriented."
Kevin and Leslie

"Dan's openness of ideas and strategies are logical, enlightening, and they work!"
Dan and Anne
"We used Dan for multiple sales, and he never disappointed. Dan was very professional,knowledgeable, and his expertise was top notch! Our last listing with Dan, was for the sale of our dream home, that he helped us purchase, and ultimately helped us sell for a move out of state. He has been part of our family for many years, and will continue to be a part of it, even from halfway across the country! He always led us in the right direction, and guaranteed, he will do the same for you!!"

Cody and Aynsley
"We found his honesty and his integrity to be truly refreshing. Dan went out of his way to make this a pleasurable experience. We found that working with Dan was as though we were working with a friend."
Dennis and Madelynn

"I have also known Dan as a friend for several years through school, scouts, and church. He is a man of the highest character, and an excellent, professional realtor. You should be able to trust your realtor as you make some of the largest investments of your life, and I know nobody more trustworthy<span style="-webkit-font-smoothing: antialiased; margin: 0px; padding: 0px; border: 0px; font: inheri